This is the time of year when green stuff is pushing up out of the ground all over the hillsides in southern California. Up until several years ago, I was really only familiar with the local wildflowers once they had bloomed. Before that show of beauty and color arrived, they mostly seemed to blend in with the grasses and other small plants. But as my interest in the native flora has developed, I can now recognize even the very first young leaves. I like to take note of where the small clusters are growing and then visit them on my daily walks. Occasionally, I talk to them and compliment them on their progress. *grin*
So, I thought it might be fun to share a few images of just leaves... with a BONUS surprise! If you click on the plant image, you will see a photo of the flower it will eventually produce. For those of you who want to try guessing what the plants are, I've put all the photo captions at the bottom so I won't spoil it for you. Enjoy!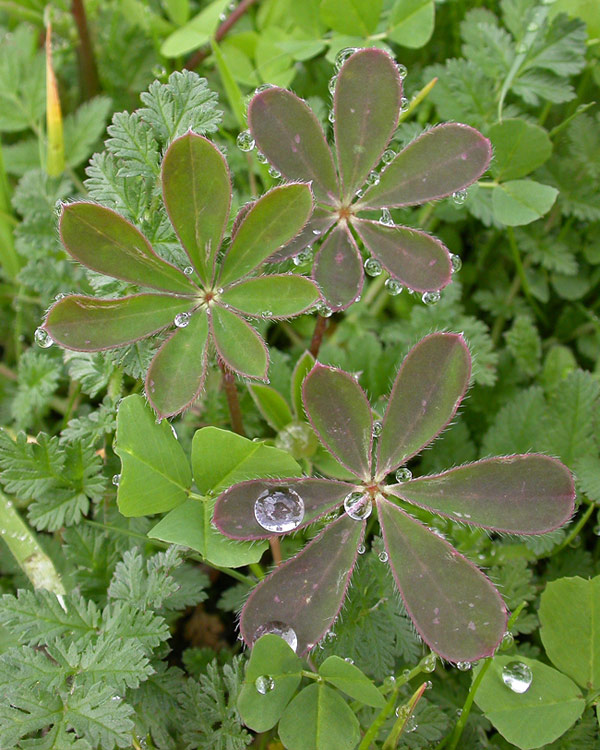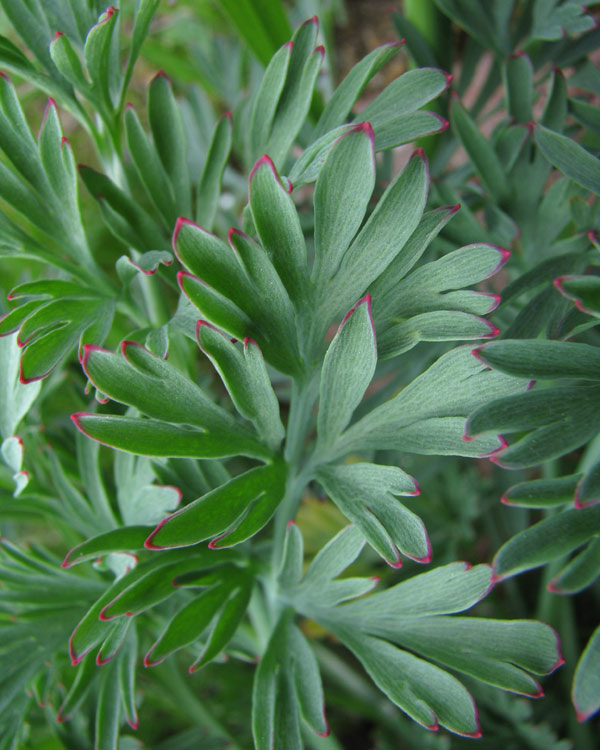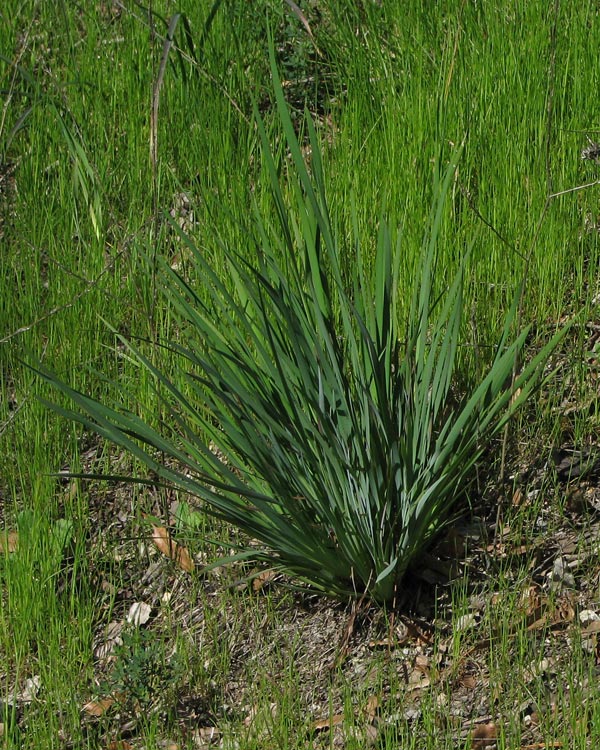 Plant 1: Lupine (Lupinus). Identifying this one to genus would be pretty simple for anyone at all familiar with the group — the characteristic and endearing leaf shape is a dead giveaway. But, there are so many kinds (100+ !!!) in California, many of which look very similar, that I wouldn't even want to venture a guess as to species.
Plant 2: California Poppy (Eschscholzia). Again, there are several species of poppy that are possible in this area, but I believe this is likely Eschscholzia californica. (I adore the subtle pink edges on these frilly leaves!)
Plant 3: Blue-eyed Grass (Sisyrinchium). I'm almost 100% certain this is Sisyrinchium bellum — someone please correct me if I got that wrong! Unlike the previous two, this plant's leaves are not very showy, yet the beautiful little flowers it eventually produces are perhaps my favorite.