What is it about watching the sky go from daylight to sunset and then dusk to twilight? Any time the clouds are moving, I enjoy looking up to watch (camera in hand), ready to capture the loveliness as it passes by. But the unfathomable yet reliable transformation of light to dark as the day ends — and then the same miracle played out in reverse at sunrise — is something that always holds me in thrall. I find it hard to tear myself away from the spectacle until it is complete. A song that feels unfinished until the last few notes fade out...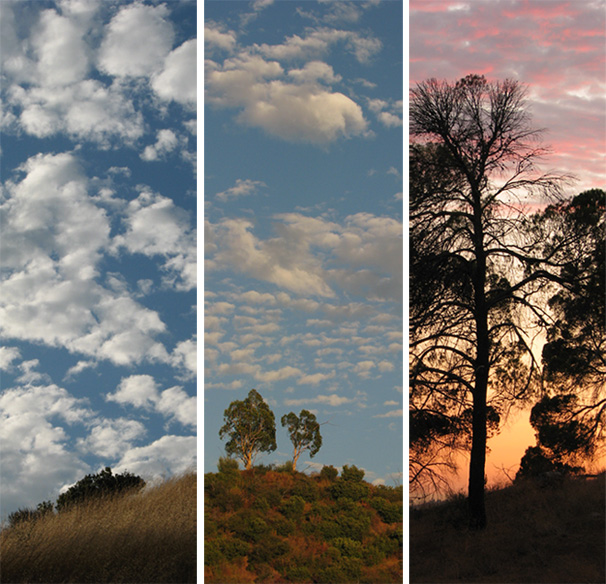 When I went out for my evening walk yesterday it was hot and muggy. It didn't matter! The sky had been beckoning me all day and now I was ready and waiting to enjoy the symbiosis of clouds and color. The quickly changing light transformed the hillsides such that I could stand in one spot and create several pleasing variations of the same image...


When the moon finally showed itself it was a delicate waxing crescent. One last sliver of light as the rest of the canyon succumbed to darkness...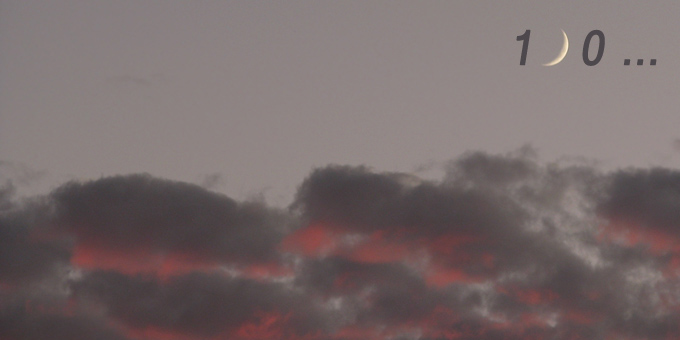 Guess what? This is my 100th blog post. (!!!) I just wanted to take the opportunity to say what a joy it has been to share my photos and thoughts with you all. I do cherish the solitude of my outings, but I love the connection and communion that I feel in getting to share those moments with friends that value and admire the natural world as I do. Thank you for all the wonderful comments and participation. Your encouragement and enthusiasm means the world to me.
*blissful smile of gratitude*